Combining your wishes with our expertise, we take care of you with superior quality guaranteed.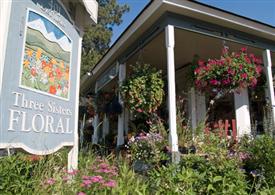 We are located at 243 N. Elm St. in beautiful Sisters, Oregon. The building is a free-standing farm house, grey with white trim, with lots of easy parking.
Our formal hours are 10:00 AM to 4:00 PM Mon-Sat, closed Wednesdays and Sundays. We are often here earlier or later than that, though, and are here for you, our customers.

We welcome your calls (541) 549-8198, your texts (541) 408-3468 or emails - flowers@threesistersfloral.com.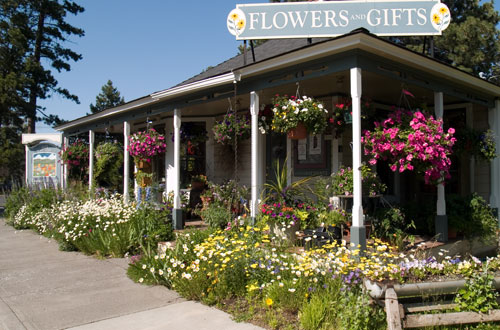 Whether you are celebrating a wedding or celebrating a life, we pride ourselves on collaborating with our clients to tastefully fulfill the needs of the moment.